Are you planning to give a birthday gift to your loved ones? But need the extraordinary birthday card?
Why not just make it yourself! The birthday card that you make by your effort will show how much you actually care for them.
---
Birthday Card Ideas
---
There are so many cute birthday cards with different styles and theme. You can choose to give it to your man, woman, or kid.
What kind of birthday card that suitable for them? To know more about it, check out the list down below.
1. Card with Patterns
The pattern always makes your decoration looks better and give it a little personality. If you are planning to give the birthday card to the adult, you can take this inspiration!
A pattern card with "Happy Birthday" in the front makes it look obvious that this is a birthday card.
2. Cute Balloons Card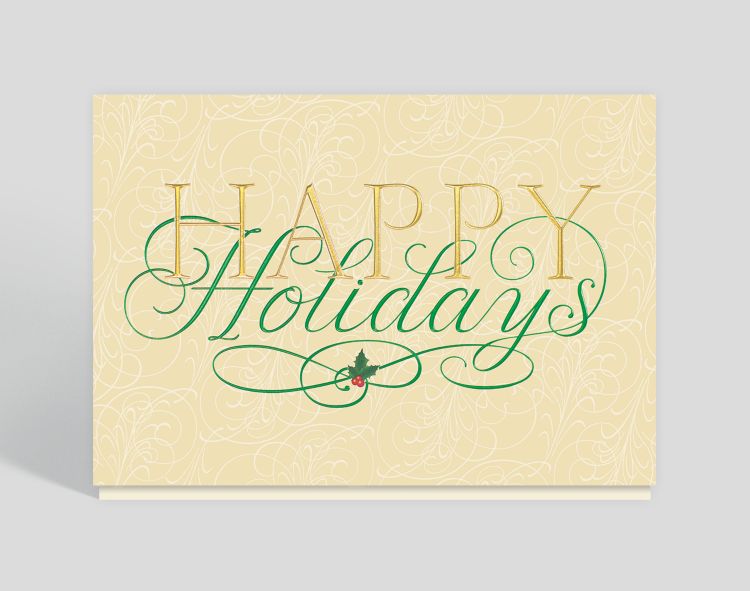 Balloons are the thing that always related to a birthday. You can decorate the birthday card with little balloons as the decoration on the front. This card is adorable and simple at the same time!
3. Adorable Birthday Cake Card
What other things related to a birthday? Yes, a cake!
You don't have to worry if you cannot buy them a cake, however, you can give them a birthday card cake like this.
4. Chic Birthday Card
If you are planning to give a birthday card to a woman that has a feminine personality. You can give this little simple art of birthday card. It simply shows them how simple, elegant, and charming they are!
5. Beautiful Painting Birthday Card
Another kind of art that looks really pretty is this cute melting cake birthday card! This idea is brilliant.
This shows that you want to give a such a mini piece of art for them.
6. Creative 3D Polaroid Camera Birthday Card
If one of your birthday friends loves to take a picture, give them this cute 3D birthday card with the camera shape and along with a photo of you and them. This kind of idea is really cute and memorable!
7. Birthday Explosion Box
Surprise birthday box! This cute little box that has a mini cake in the middle along with the pictures and decoration is literally everything!
Give your loved ones adorable card with the effort that they can keep them forever.
8. Cute Birthday Card with Banner
To give a cute birthday card doesn't need to spend so much money on the most expensive price.
You can make it by yourself, simply decorate it with a cute mini banner and "happy birthday" words on the bottom.
9. Creative Birthday Card with Pom Pom
Pom-pom is one of the adorable materials you can get to make a cute birthday card for her. Make a cute birthday card with these pom-poms by placing them as the ice cream cone.
10. Rainbow Envelop
The most unique and creative birthday card goes to this! The envelope with a long rainbow like this is definitely the best one.
Surprise them with a cute birthday card like this to make their birthday even better.
11. Owl and Balloons Birthday Card
If his/her favourite spirit animal is the owl, give them this animal birthday card that holding balloons! So cute.
12. Birthday Card with Button
Do you have buttons in your house that you do not use? You can use them for a birthday card like this for your significant other.
You only need a piece of paper and buttons, then you can be creative like the picture above.
13. Up Theme Birthday Card
Yes, the up movie is absolutely the greatest animation that has ever made. Show your partner the love by putting the inspiration from the movie to the birthday card like this.
You can paint the background with blue and white to give it a sky effect, use buttons as the balloons, and put a picture of you both on the front like this, it turns out really adorable!
14. Unicorn Birthday Card
You little girl may have a crazy imagination about this majestic animal called a unicorn. Give this cute birthday card with a unicorn on the front!
A cute golden horn with flowers on its head while sleeping literally the cutest.
15. Guitar Birthday Card
If your partner is crazy about guitar or they are actually a guitarist? Well, make a cute guitar birthday card like this for them! You only need strings and colour papers.
16. Adorable Birthday Card for Him
To describe how much elegant and professional your husband or father is you can give this cute birthday card with a suit shape for him. All you need is literally a colour paper!
17. Birthday Card with Washi Tape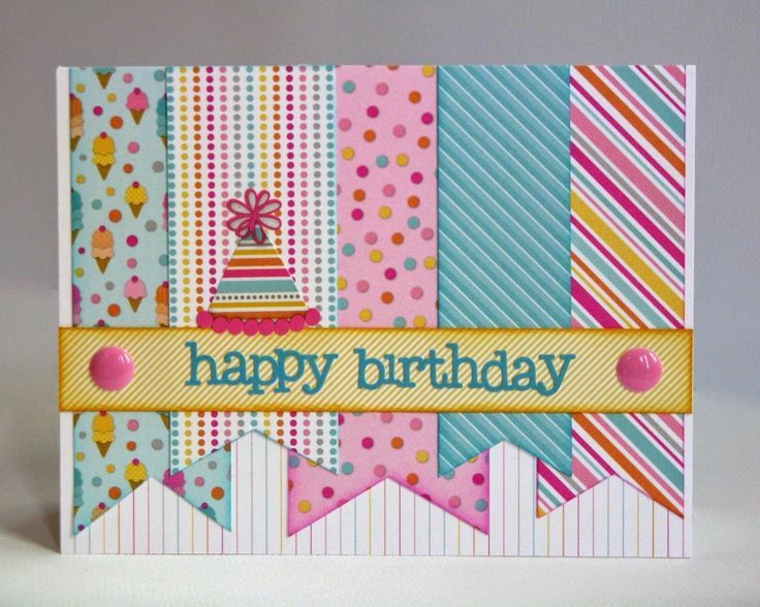 Washi tape is one of the materials that you can use for decorating literally everything! Including the birthday card.
Give patterns to the birthday card using washi tape like this will turn it literally into a really cute birthday card!
18. Retro Pac Man Birthday Card
If your partner loves the game, you can give them this retro style with Pac man theme as the birthday card.
Since Pac man have a simple shape, this birthday card is really easy for you to make!
This birthday card is just like the original Pac man that has a black background and colourful enemies.
19. Yappy Barkday Card
Who does not love the dog anyway? If your loved ones obsessed with dogs, you can give them this adorable yappy barkday card! Give little cute words like that instead the original one to make it more special.
20. Birthday Card with Money
To give him a birthday card that actually he really likes kinda hard, right? Well, to win his attention, give him a birthday card that has money on the front like this!
I mean, everyone needs money right? You will see a rare reaction from his face straight up when he sees this!
Keyword: Birthday Card Ideas