Do you need a display case to display your favourite stuff?
There are so many types of display cases in the store from the cheapest to the expensive.
However, it's not that easy to find the right size of display case since it depends on the area in your house and the size of your stuff to get in.
It is always been easier and affordable to make it yourself as your DIY project at home.
---
Display Case Ideas
---
To know more the ideas and types of display cases that you can get inspired from, take a look at the list down below.
1. Action Figures Display
If you have the comic action figure like this, you should display it in the proper display case that has an awesome background from the comic page.
That way you can have a really fun looks of action figure display.
2. Cloth Display Case
For those who love to collect jersey sport of your favourite games, you can actually display them as your wall decoration like this.
Consider the size of the frames and the glass to protect it.
3. Knife Case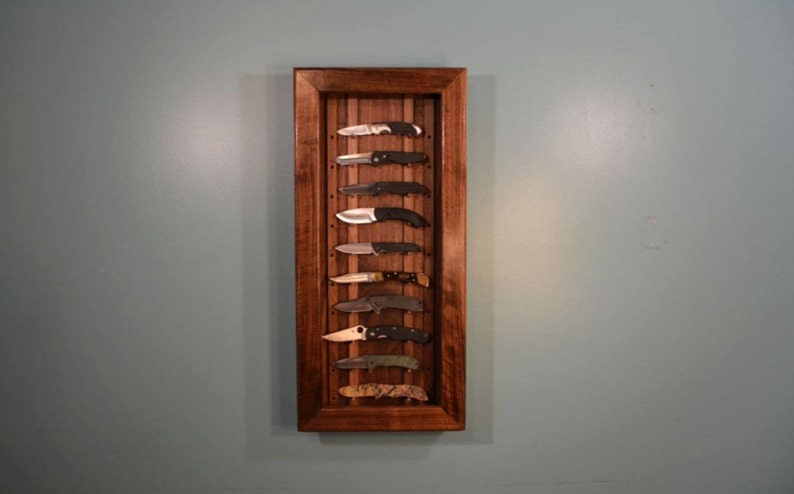 The hobby of collecting knives may be dangerous to put them randomly. Instead of not putting them in the right way, you should make a display case for them.
Use the special hook that can hold each knife so that you can see their characteristics.
4. Recycle Your Old Window
If you have that old window in your house, you can turn it into a display case like this! You do not need to spend any more money to buy a new one right?
5. Terrarium Side Table
A giant terrarium in your house can help to build your mood every time you see it. Place the plant and soil inside the display case like this to have a giant terrarium that works as your side table as well.
6. Cheap Plant Display
It's not hard to find wood crates in the store since they are really familiar in the DIY world. Use them as the display case like this!
They are cheap and really useful. Paint them with the colour you want so you have a really nice display case.
7. Guitar Display Case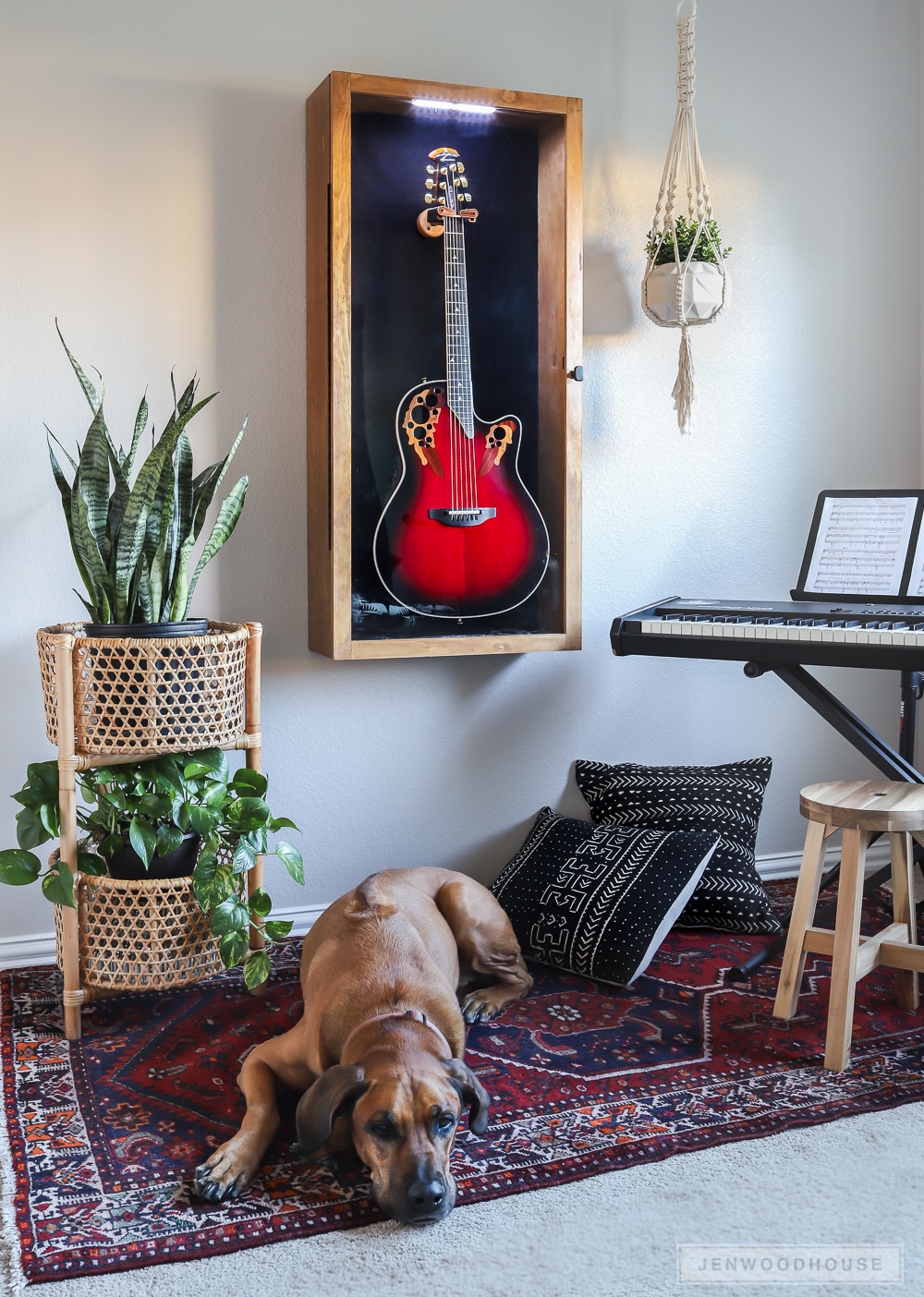 If you have the electric guitar that cannot be placed randomly, you should consider making a display case for it.
The display case for the guitar like this helps to secure your guitar in the right way!
8. Wine Bottles Display Case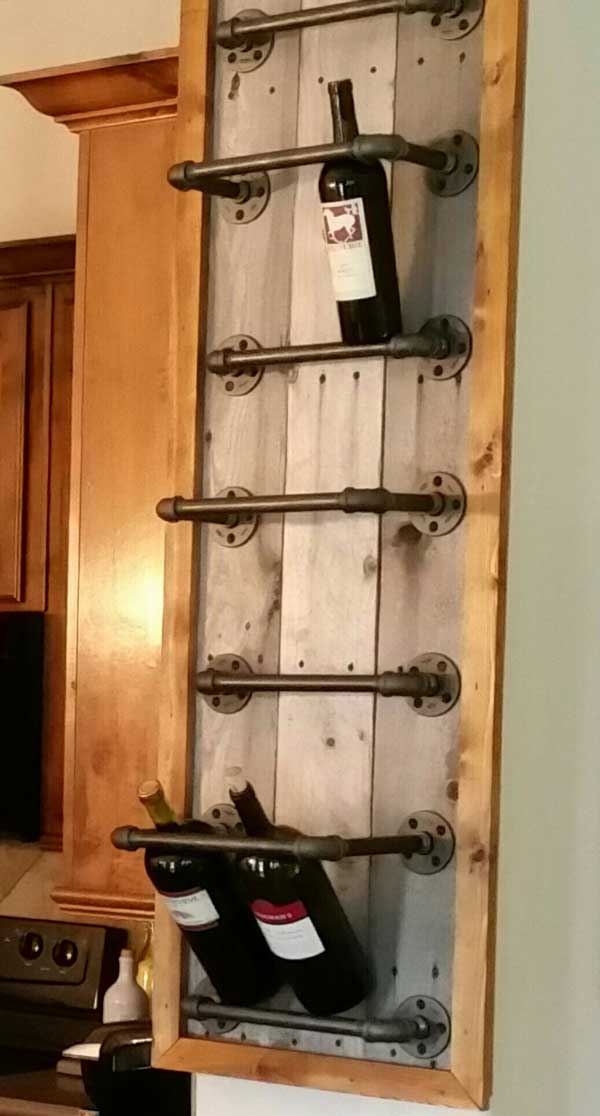 If you love to collect different types of wine, you can start to make a display for them next to the kitchen. Use a cheap material like pvc pipe or metal like this!
9. Recycled Old Drawer into Display Case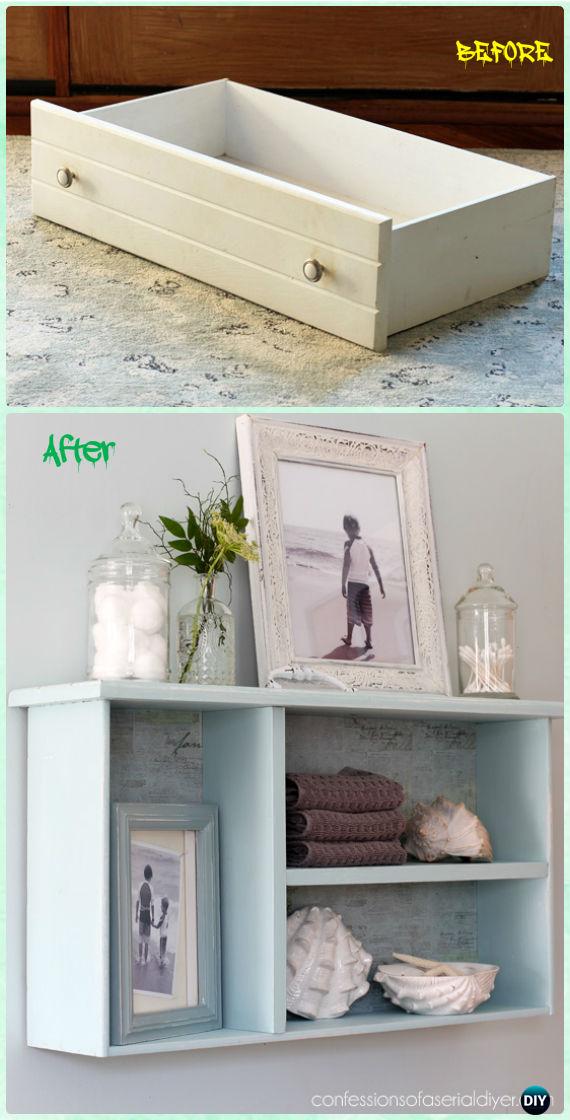 You old drawers may malfunction and broken, however, you can take one part of the drawer then turn them into your display case for your decoration in your house.
This kind of display case also works really well as your storage!
10. Display Case from Old Suitcase
Do not throw your old things away like the old suitcase, instead, you can turn it into a display case. It looks old but vintage which makes your house to have vintage vibes.
11. Display Case Glass
Do you have the pieces of single squares windows? Use them as the display case for your beautiful fake plant like this, instead of shaping them in the rectangle you can shape them into a triangle like this.
12. Unique Display Case
Another idea for the triangle shape of the display case is absolutely unique! Make a cute display case that fit for your little collection of stones like this.
13. Simple Modern Display Case
A regular cut wood of frame like this is really suitable to turn into a really contemporary display case in your house.
The only thing you need to do is insert the glass into it.
14. Lego Mini Figure in The Clock Display Case
If you have a collection of Lego figures, you can also put them in a creative way like a wall clock like this.
This idea is very unique and very useful at the same time.
15. Mini Figure in The Mini Display Case as Gift
A mini display case like this is very suitable for you who wants to make a creative gift for the loved ones.
If your friends or family in love with star wars, you can give them this cute figure in the box like this!
16. Vintage Display Case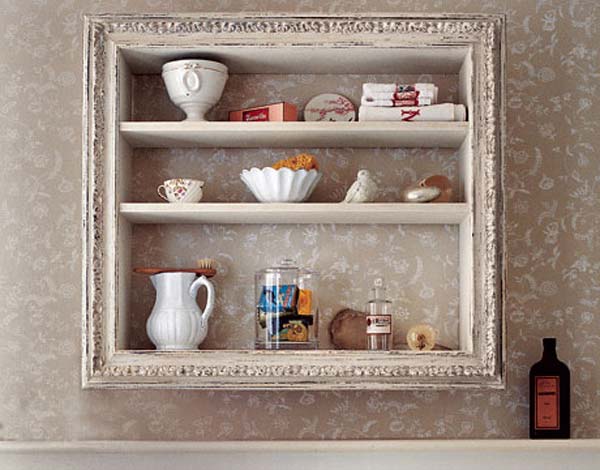 The vintage style indeed never dies in the interior style, it just has that really unique vibe and personality to it.
You can recycle any old frame into this display case!
17. Creative Old Furniture Turns into Display Case
Another idea for you to make the display case using an old window. The only thing that you need is 4 old windows that have the same size so that you can attach them to make it look like this.
Also, you need that short old chair to place it on top!
18. Recycled Old Window
Another way to use the old window is this tall old windows to the display case like this. You can make any frame from woods and paint them white, then place the window frame as the door like this.
19. Display Case with LED
It is really fun to have a display case with LED on it, to make it the effect of brightness inside the box like this.
The type of display case like this makes your house looks modern and minimalist!
20. Acrylic Display Case
Well, using glass as the material of the display case can be really dangerous sometimes, instead, you can use another material like acrylic which also so much cheaper than the glass.
Use the acrylic like this can also make your home feels more modern and minimalist!
More Display Cases Ideas
Keyword: Diy Display Case