Do you want to celebrate valentine with your significant other? But you do not have any idea what to get for?
Well, you're on the right path! Since Valentine is coming up, you need to prepare the gift for your loved ones in order to express the love that you have for them.
Sometimes, buying the instant gift can be so boring and may not describing the love you have for them so why not just make the gift by yourself?
---
Diy Valentine Ideas
---
There are so many DIY ideas for this project, choose the perfect one from the list down below!
1. Flower Heart Lollipop Valentine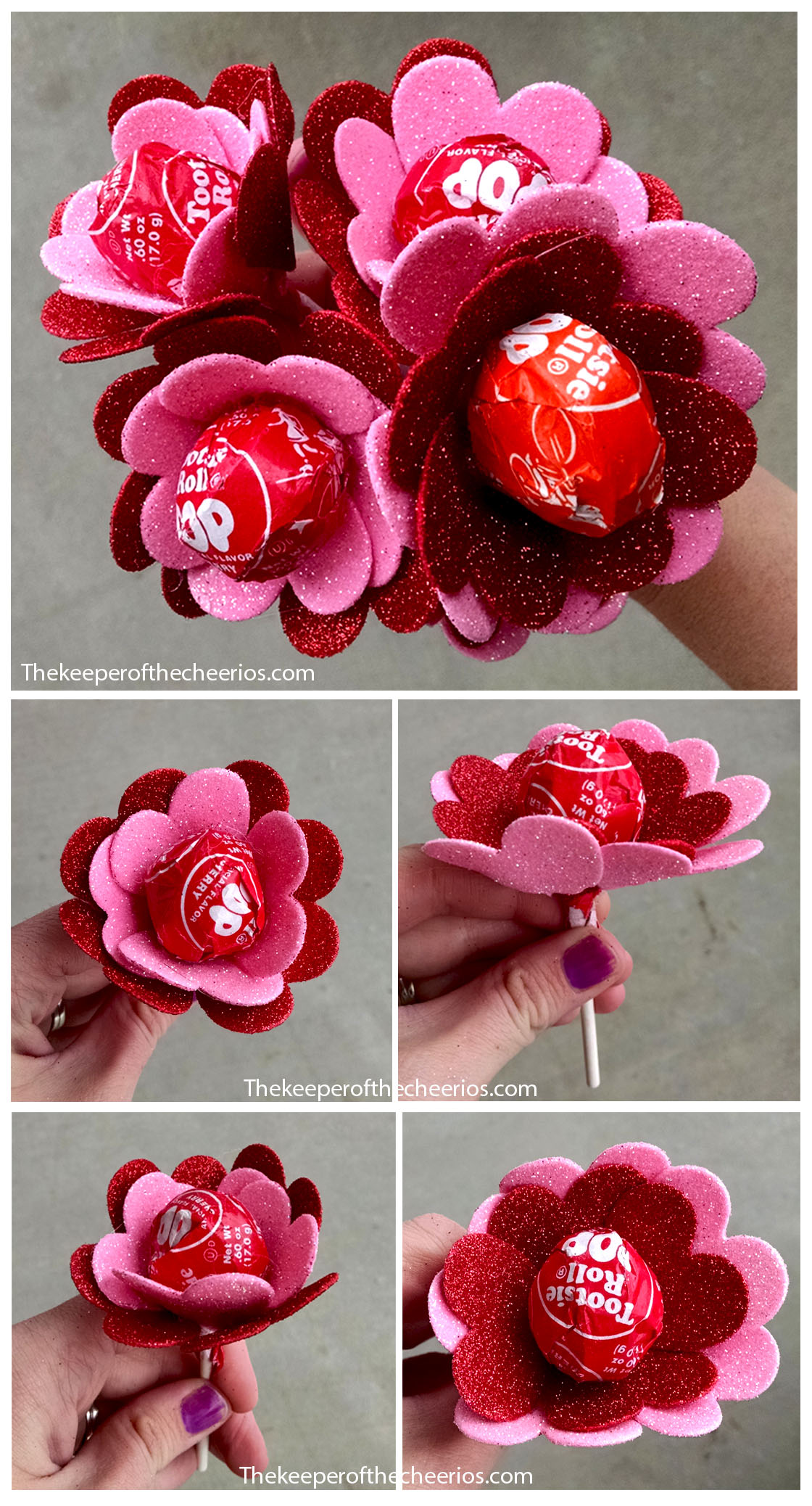 A cute and simple gift like this is definitely the easiest you can make!
All you need are lollipop and handmade flower heart. This idea gives you the flowers that actually edible, yup the lollipops are the sweet candy that your girlfriend will love!
2. Snickers Bucket Flowers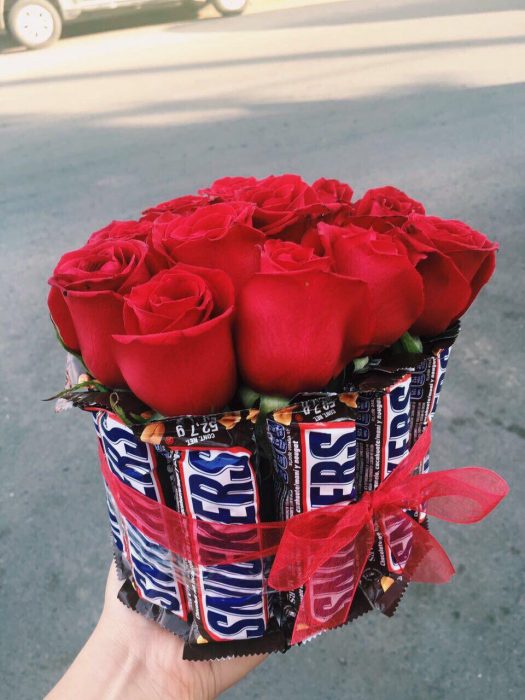 If your partner loves snickers, why not just treat him/her with a bunch of them?
The red rose helps to express the love that you have for them, adding the sweetness of their favourite candy is also the best thing that your partner can have.
It is never too much of snickers, right?
3. Burst Candy Jar
If your partner loves chewy candy like burst, just give them a bunch of them in a jar!
The burst itself refers to the word explodes, well give them a little note that related to the word? Like "You Make My Heart BURST!" is a great idea ever!
4. Creative Candy Poster
How can a partner not love their significant other with these adorable posters?
It filled with a bunch of delicious treats with creative notes! Consider being creative for your valentines by giving them this poster. This kind of gift is actually really fun to read and eat at the same time!
5. Classic Letters Open When..
Letters are always the classic way to express the love for your loved ones through words. However, some days may not be the same as the others, they may have ups and downs.
To cheer them up, make sweet letters with "open when" letter. So that they will open up your every letter when they feel happy, sad, etc.
6. Bucket Snacks for Him
It is kinda hard to give a valentine gift for him, however, no one will reject a bucket of snacks, right?
It may hard for you to find it in the store, to give his favourite snacks, why not just make it by yourself? Find his favourite snacks and make them into one bucket like the flower.
7. Money and Lottery Gift for Him
Sometimes it is hard to think what actually men like?
Besides games, you actually can give them a little box of money and lottery to spend their fantastic nights with you or with his friends!
No one will reject the gift like this anyway.
8. Box of Flowers and Chocolate
Yes, she loves both of chocolate and red rose, why not get them both in one box? This gift is really fascinating and sweets!
9. DIY Heart Pillow
To express your love feelings, you can make this cute pillow cover for them. It is actually nice to have the pillow that made from their partner's heart, right?
10. Box of Strawberry Chocolate
Yes, strawberries are everything! It is really easy to make this, all you need are the strawberries that dip in the chocolate. That's it!
11. A Mug Filled with Cute Stuff
Who does not like mug anyway? Everyone loves mugs!
Give your partner a cute mug that filled with other cute things like little doll and candies as the decoration!
12. Cute Bags with Note
If you need Valentine gift on a budget, you can also make this cute little bags that filled with treats like candy and chocolate. Decorate the little bag with little cute notes like this!
13. Cute Jars Filled with Notes
If you want to express how much your love to your partner, give them this 365 note jar!
14. Long Distance Valentine Gift Idea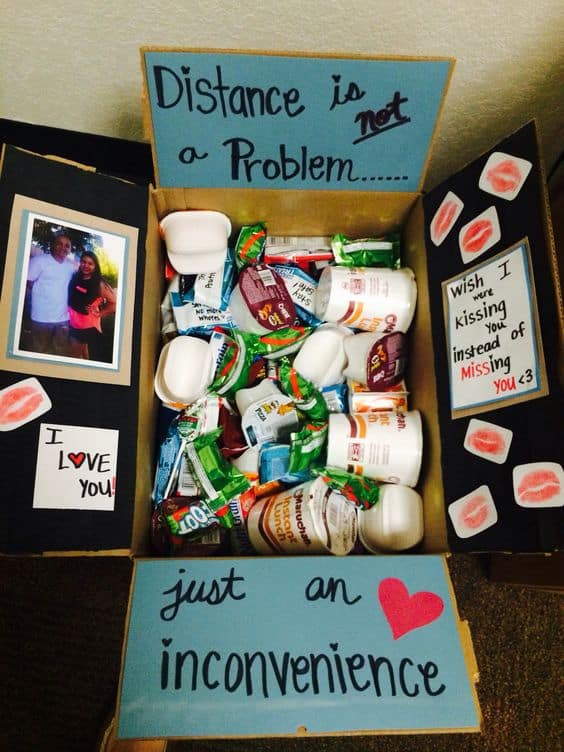 Long distance may suck for both of you, however, the love that you have will never go away, right?
Give your partner a box that filled with treats like this! Don't forget to decorate it to show how much you love them!
15. Box of Treat
Well, everyone needs someone who is very thoughtful of them. The valentine day is your turn to show it!
Give them the box that filled with their favourite treats and also provides the utensils as well so they don't have to walk to the kitchen to get it!
16. Cute Surprise
If your partner loves surprises, you can put balloons with photos to remind them how much you love them.
A little surprise for them to wake up will bring the mood along the day!
17. Another Cute Surprise: Little Picnic
It may be expensive to pay a private romantic restaurant, however, for both of you do not need to waste money to have a beautiful moment, right?
Surprise them with this little picnic inside your house at night!
18. Valentine Breakfast
Who doesn't like good breakfast food? Cook for them as the surprise Valentine gift! It really shows how much you care for them from the day they are waking up.
19. Netflix and Chill with Cute Surprise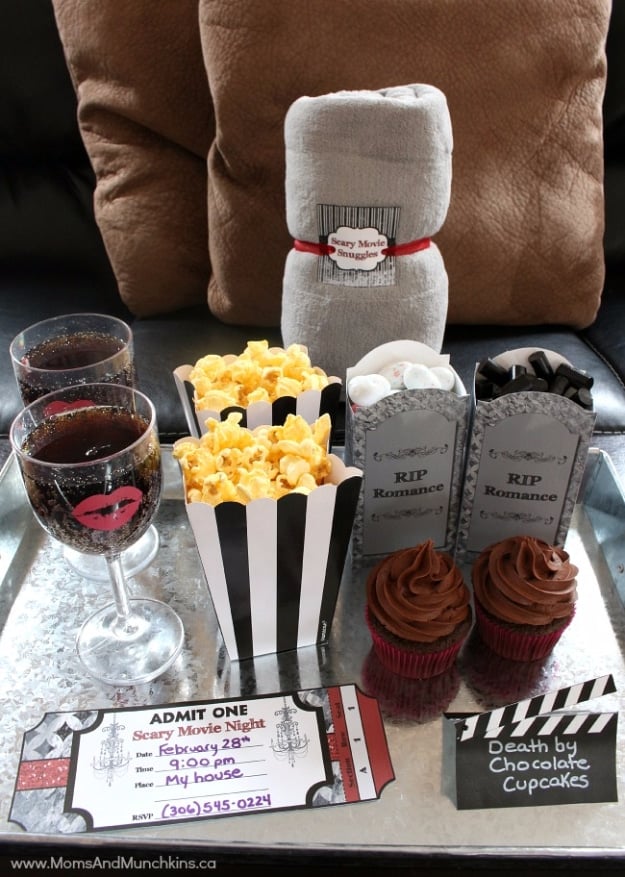 It is a good time to have snuggles in the valentine day at home than have to spend your money outside.
To surprise your significant other, give them little treats like popcorn and drinks to the company both of you while watching Netflix.
20. Romantic Box
Who will resist this beautiful romantic box, anyway?
Girls mostly love the red rose! But it will look extraordinary with these chocolate strawberries. You can actually make this for her, it is really simple and easy.
Keyword: Diy Valentine Ideas