Do you love the pink and red colour? And finding the ideas to decorate your house with Valentine theme?
Yes, you are on the right path! Since Valentine is coming up, just take a good list of house decoration with valentine vibe for your lovely home.
It may contain the combination of red and pink since it is the representation of Valentine colours.
---
DIY Valentine Decorations
---
There are so many decoration ideas that you can find, however, if you need the adorable ideas for your valentine decoration. Take a look at this list down below!
1. Door Decoration: Valentine Wreath
There is so many door decoration like wreaths to celebrate the season or the special day like Valentine.
Since Valentine's day is the day of expressing love, why not spread the love moods to everyone who knocks your door? Must be fun!
2. Valentine Decoration for Farmhouse Style
If you have farmhouse style in your kitchen and decided to decorate it with valentine's theme.
Give it a little touch of valentine's style for the wall and the table. So that your farmhouse style kitchen has a red accent to it!
3. Wall Decoration: Paper Wall Art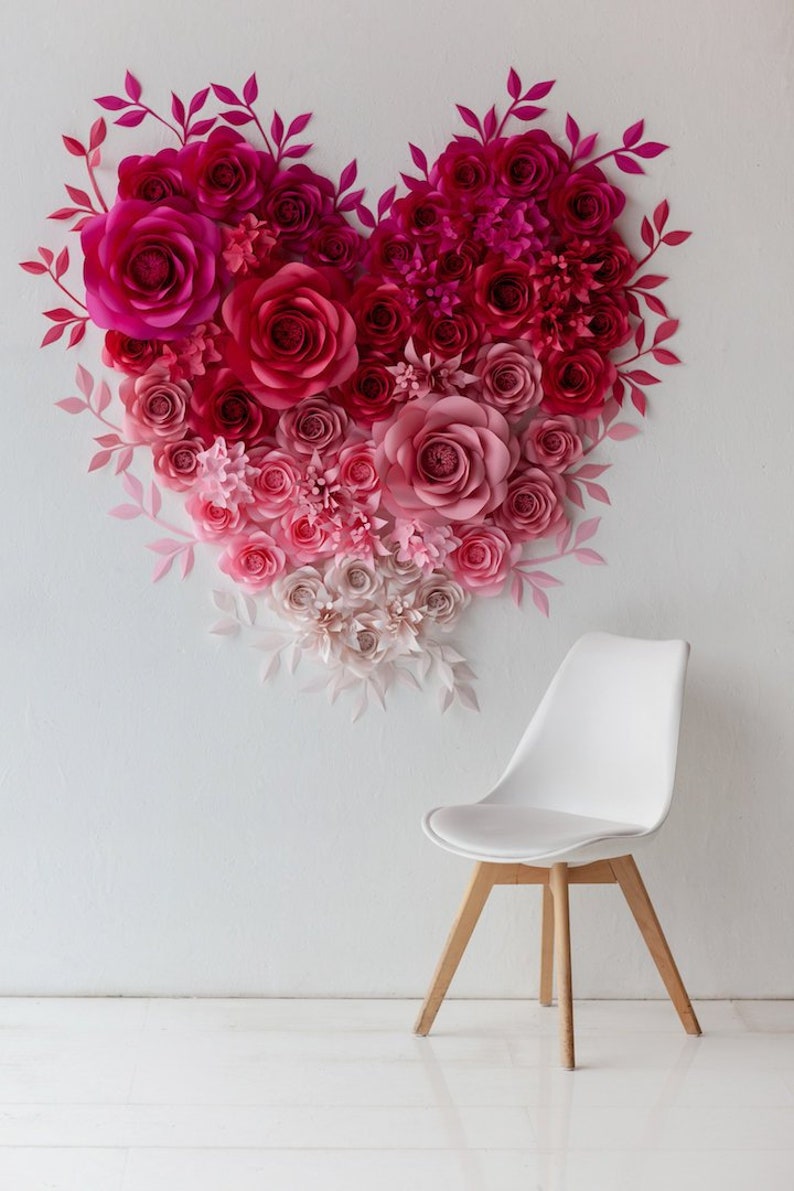 It is kinda hard to find a huge wall decor for the wall like this. However, you can always make it by yourself, right?
Planning to make the petals out of pink papers to turn them into giant flowers with the heart shape. Very romantic!
4. Wall Decoration: Valentine Canvas Art
If you love chic stuff, this DIY is definitely for you!
Since it's not that easy to find a set of art canvas with valentine's theme. You should make them yourself, all you need is canvas and paint or any other kinds of cloth, just be creative with them!
5. Door Entrance Decoration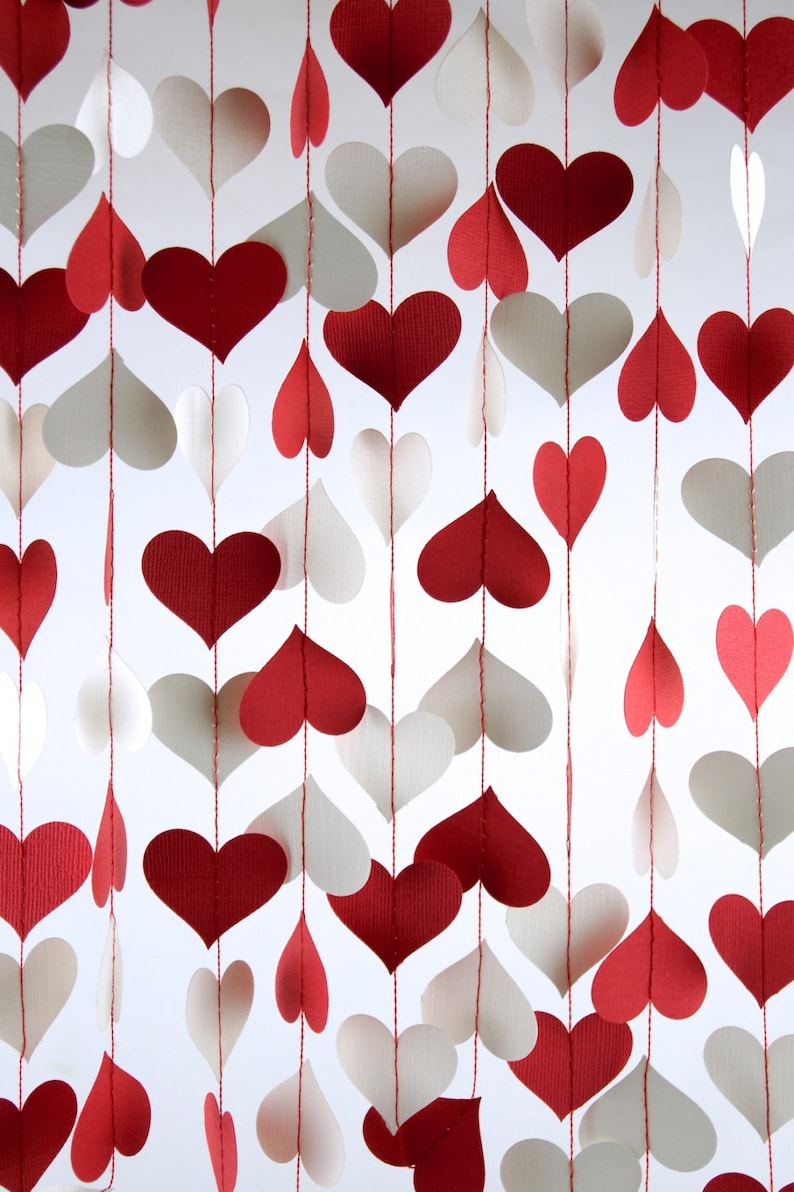 The decoration for doors are limited, but this adorable hanging hearts for your door entrance will boost up your mood.
Make them from paper and string, also the ups and downs heart like this gives a little style to it!
6. Valentine Candle Holder Rustic Design
Who says a rustic style cannot have valentine's theme? It is actually turn out really cute and it gives an accent!
If you have that candle holder with vintage style, you can just decorate it with the bunch of valentine's ornaments on top.
7. Valentine Tree
Well, the Christmas may over, but the festive vibe will never go away!
Turn your Christmas tree into a cute valentine's tree. Give the Christmas tree the cute valentine's ornaments like heart.
8. Valentine Vase for Faux Flowers
The greenery in our home will always make our morning mood better. To have a cute valentine vase, decorate your plain glass vase with colourful rocks or buttons to give the extra pattern of valentine theme.
Don't forget to put the faux flowers as well to top it off!
9. Fireplace with Valentine Decoration
If you have a fireplace in your living room, this idea is for you!
The living room can be boring just to have 1 or 2 tones, you can give it a little accent in the fireplace with faux flowers, wall decorations, and heart banner that you make by yourself!
10. Tiered Tray Valentine Decoration
If you love to cook and have this cute tiered tray to display your treats. You can actually turn them with valentine decoration so your kitchen will also have the valentine festive vibe.
11. Seating Area with Little Valentine Decoration
Give a little touch of Valentine decoration to your single seating area in your house.
The little touch like a heart pillow and pom for the picture on the wall. This way gives the seating area a good red accent!
12. Coffee Area with Valentine Decoration
If you are the person who loves to collect mugs and actually have a display of your mugs along with the coffee machine.
You can also decorate them with pom-pom and a heart print note and arrange them with another red and pink books.
13. Valentine Table Sets
Who doesn't like a table set? This cute table set you can actually make by painting the hearts in the centre of white plain table sets.
14. Heart Ornaments for Chandelier
Your chandelier may look elegant but it will look more festive with heart ornaments in it. Decorate that chandelier to give the festive vibe!
15. Bedroom with Valentine Theme
The rest of your house has the valentine decoration, except your own room? Don't let that happen!
Instead of buying new decoration why not just change your bed sheets with pink and put up a heart banner that you make by yourself?
16. Stairs with Valentine Decoration
Your stair may look boring, however, with this cute heart paper that attaches to the handrail gives it extra looks!
It may hard to find the decoration like this in the store, make it yourself is actually the most effective way!
17. Valentine Faux Heart Plant
You can spread the love by giving a welcome hug for your guest right from they step on your door. The cute faux heart plant like this will bring their mood up!
18. Vase Valentine Theme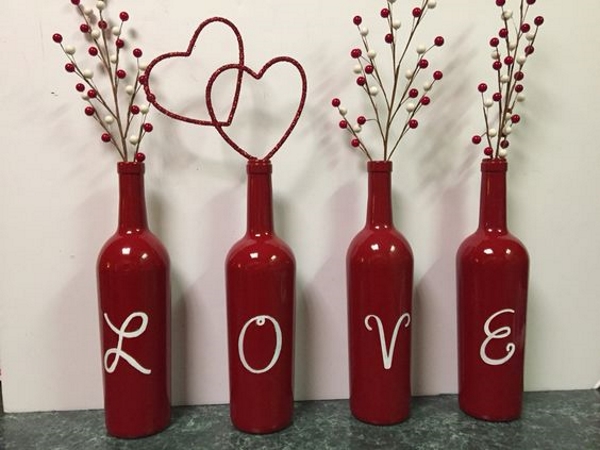 If you have that empty wine bottles, do not throw them away! Instead, you can make a cute vase for your faux plant with Valentine's theme.
You only need to paint them red and gives it cute letters of LOVE.
19. Heart Banner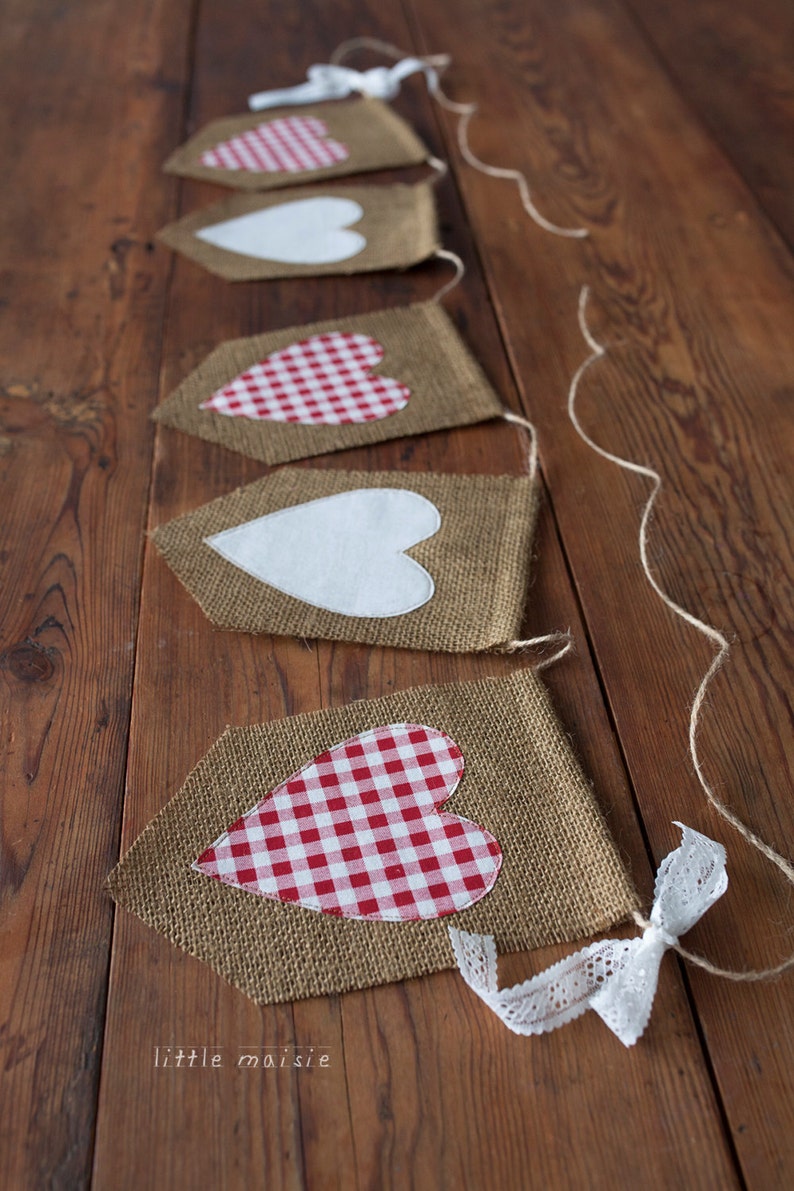 Yes, heart banner is totally the wall decoration that really easy to make! You only need a string and some materials like cloth or paper. Then gives them a heart shape, that's it!
20. Valentine Maison Jars
Who doesn't need mason jars anyway? The mason jars are totally the cute storage that a;"you can keep to put little things.
You can also decorate them with a cute heart shape to make it valentine's theme.
Keyword: Diy Valentine Decorations