Do you feel like you need to decorate everything from home to stationary?
Actually, you do not need to spend a lot of money to buy adorable materials in order to get a better result just like the stuff that you buy in the store.
If you need a good one material for all of the stuff to decorate, there is one thing that works for all, yes! Washi Tapes.
Washi tape literally can use to decorate literally everything. They also come in different patterns and colours, you can just get crazy and creative with them.
---
Washi Tape Ideas
---
To know more what ideas that you can use to decorate with washi tape. Take a look at this list down below.
1. Picture Wall
The photo is one of the piece of paper that can bring your beautiful moment with your loved ones.
However, sometimes it's not cute to have busy frames on the wall filled with photos. Instead of buying tons of frames, you can just use washi tape to decorate them!
2. Calendar Planner on The Wall
Having a giant board of calendar to plan your whole month may be fun and helpful. However, the giant board can be so expensive.
To have a cute giant calendar, you can actually transform your plain wall into a calendar planner like this using washi tape.
3. Phone Case with Washi Tape Decoration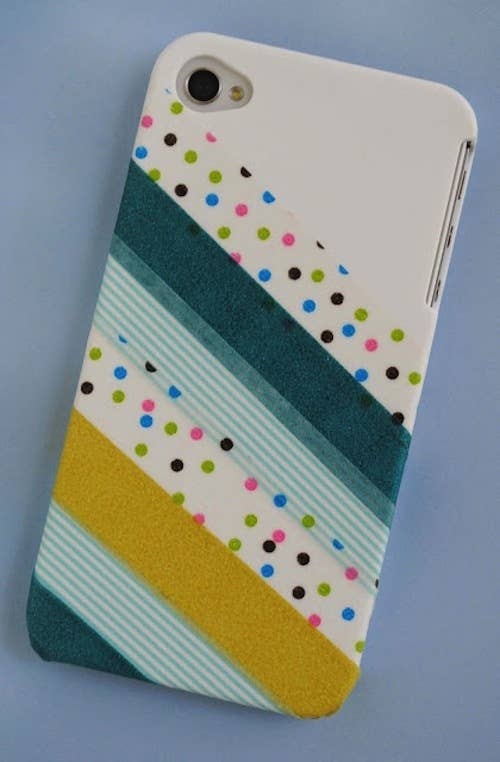 If you need a new phone case with a really cute pattern but you do not want to waste any more money, you can use washi tape instead to decorate your old phone case.
The washi tape gives a new look with a pattern which looks so much better than your old plain case.
4. Board Pins Decorate with Washi Tape
Board pins is an essential thing to have for your schools' supplies. If you cannot find any cute board pins in the store or the only you have is the boring plain board pins, you can decorate it instead with this adorable washi tape!
5. Cereal Box as Book Organizer
Don't buy if you can just make it by yourself.
Don't throw your cereal box! You can actually turn them into this really cute book organizer using washi tape to decorate it.
6. Washi Tape Container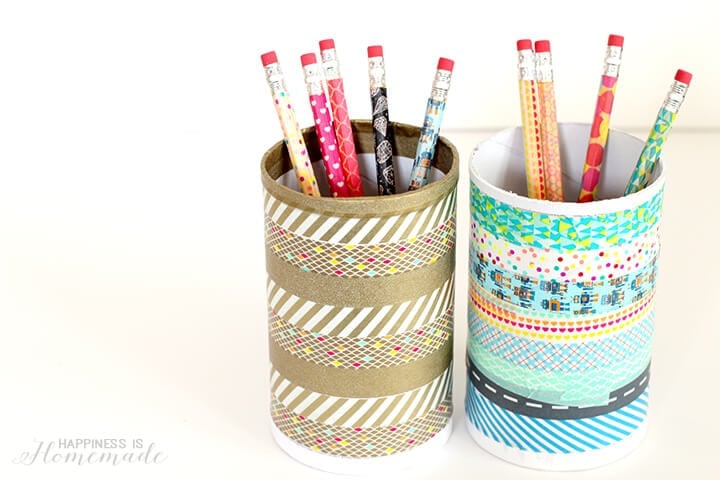 The tin can is actually really useful as a pencil holder. Instead of throwing away or buy a pencil holder, you can turn the, into a cute pencil holder using washi tapes like this!
7. Washi Tape Planter
Greenery decoration for your home is important to boost your morning mood. Just like this really cute cactus with a cute planter. Use washi tape to decorate your plain planter!
8. DIY Birthday Card
Birthday is a special day for everyone's life. Give your loved ones this really cute DIY birthday card for them. Use washi tapes to decorate it!
9. Book Note Decorate with Washi Tape
Adorable school supplies can make everyone's mood while studying. Use these cute washi tapes to decorate your boring school supplies!
They turn out really cute and absolutely one and only cute things that everyone cannot find in the store.
10. Washi Tape Wall Clock
The adorable wall clock can be so expensive, however, you can turn your boring wall clock into a cute wall clock like this using washi tape!
11. Binder Clips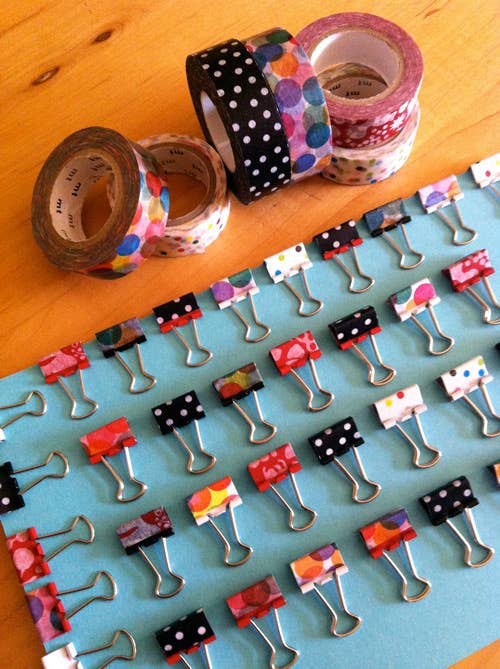 The binder clips that you see in the store usually only come in plain colour like black. It's okay if you cannot find ones that you like, you can just turn the plain binder clips into adorable ones with washi tapes like this.
12. Door Decoration
Your bedroom's door may look plain and boring. To make it looks cute, you can use washi tape to decorate it. Just like in the photo above!
13. Mirror Frame Washi Tape
It's hard to find a cute mirror if you cannot find one you can just decorate your mirror with washi tape to make it looks adorable with washi tape like this.
14. Decorate The Table with Washi Tape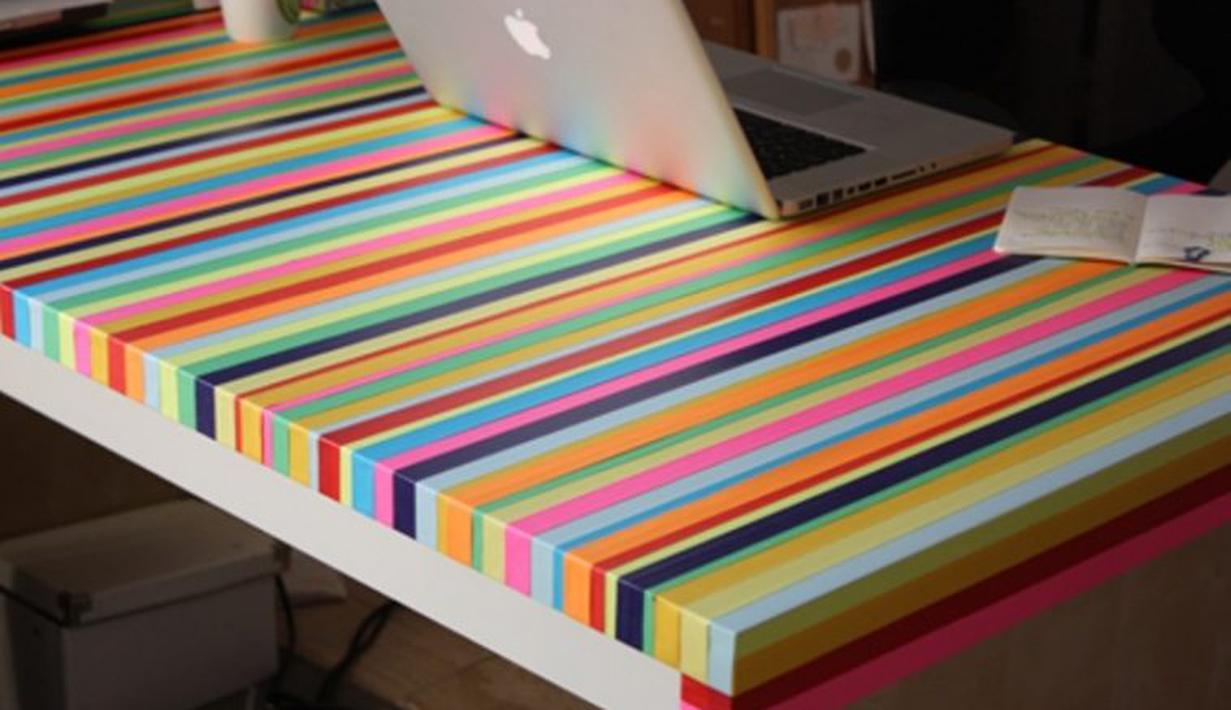 You may have that one desk in your room for so long, right?
If you buy a new one, might cost so much money. However, you can turn your plain desk into a cute colourful one like this using washi tape. Definitely make it looks way better than buy a new one.
15. Washi Tape Pin Wreath
The wooden paper pin is really easy to find in the store. This cute wooden paper pin is actually very useful for so many decorations like hanging photo, etc.
Including this pin wreath that you can make by yourself! A wreath that made from wooden pins that cover with washi tape is the cutest.
16. Candle Glass
Do you have a mini candle glass like this? To make them look so much cuter, you can decorate them with washi tapes like this!
It makes your candle glass have the pattern that can be used as decoration for your home.
17. Switch Cover
We all have that boring plain switch covers, to make it look even better you can cover it with washi tapes like this! It will make your wall look so much better.
18. Wall Decoration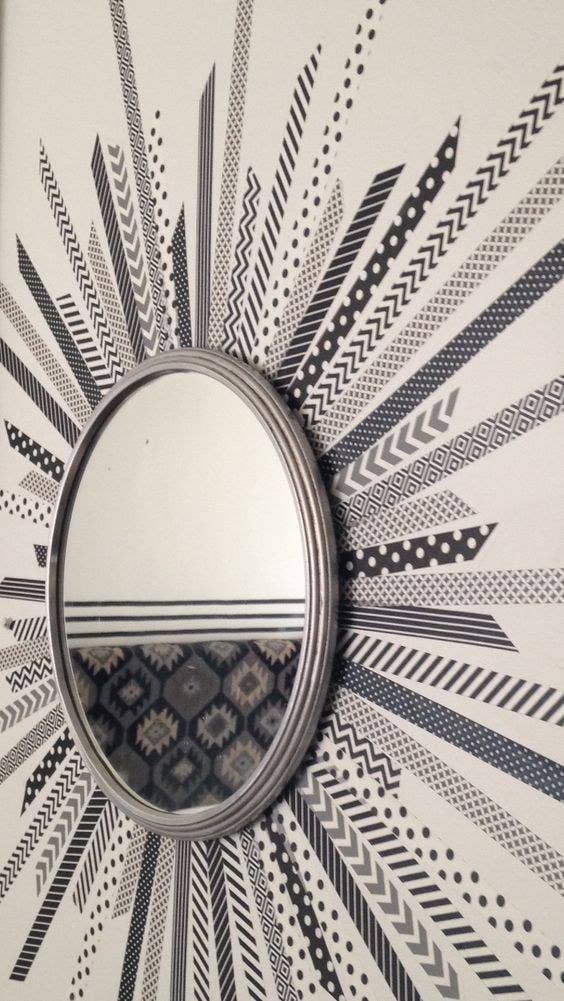 If you have that single mirror in the living room against the plain white wall, you can make it looks vibrant by putting washi tapes surrounding your mirror. It makes an eye-catching to your living room.
19. Silhouette Art with Washi Tape
The cute cards for your loved ones like this are actually really easy to make. Cut any shape or the picture to make it looks silhouette and place the washi tapes under it.
That's it! You have your own cute silhouette card for them!
20. Decorate Your Keyboard with Washi Tape
You can never find a cute keyboard that originally made from the company, instead of buying the new ones. You can decorate them with washi tapes like this!
More Washi Tape Ideas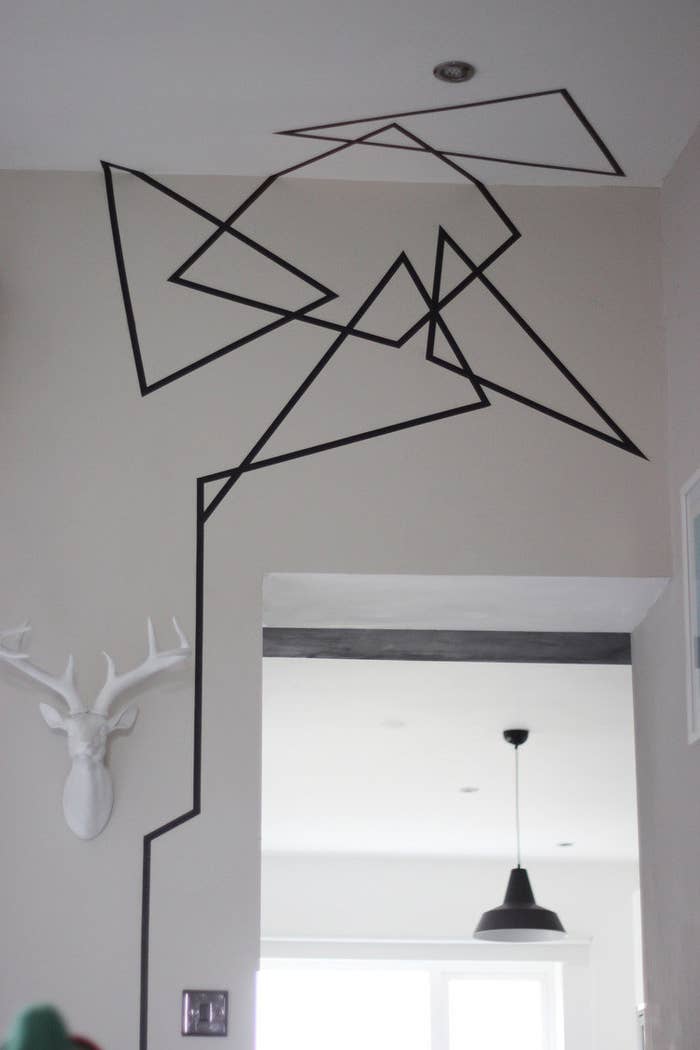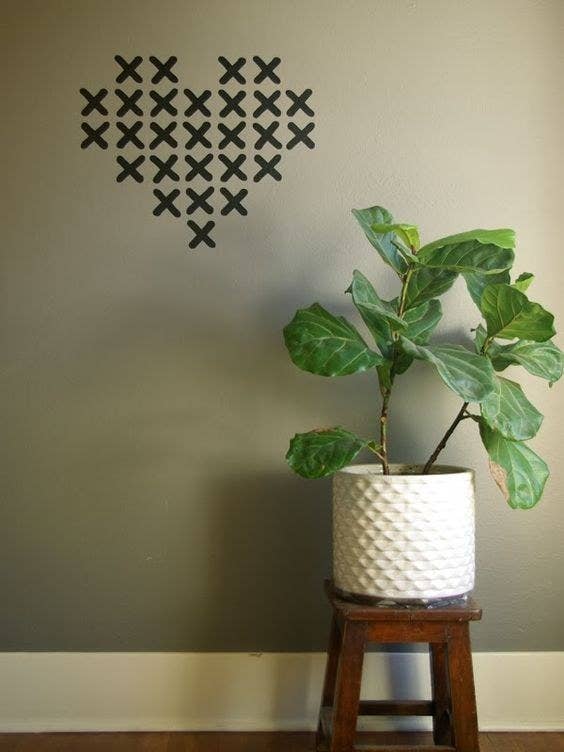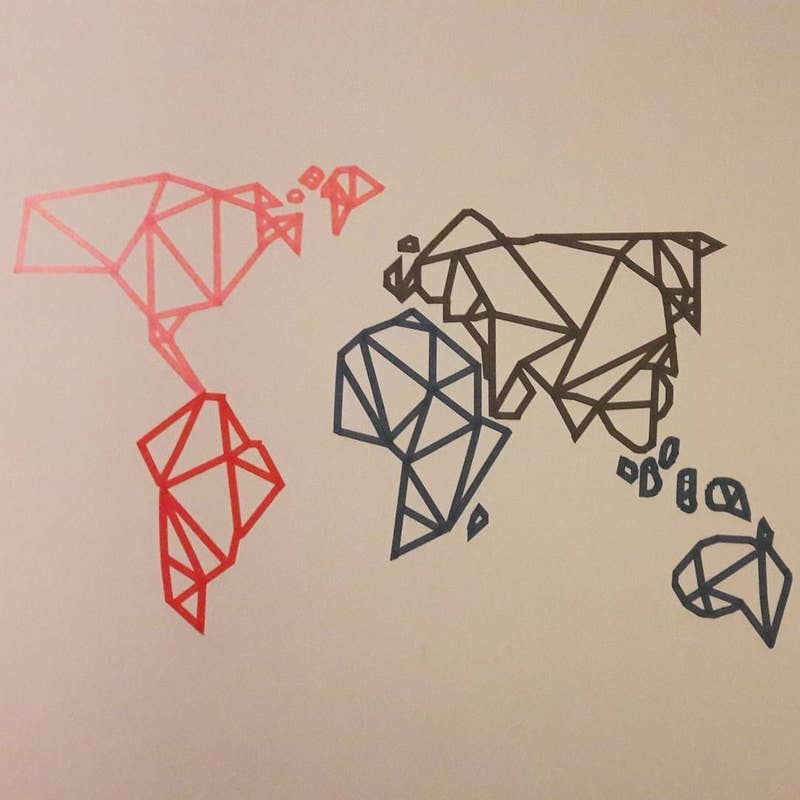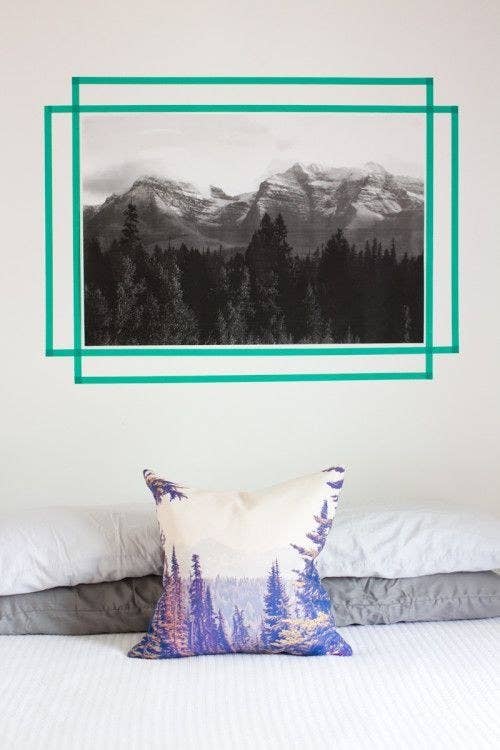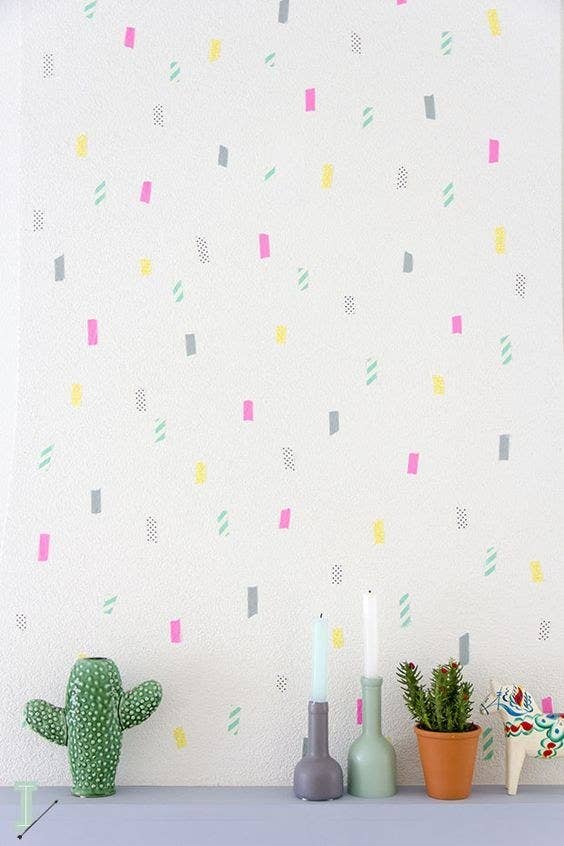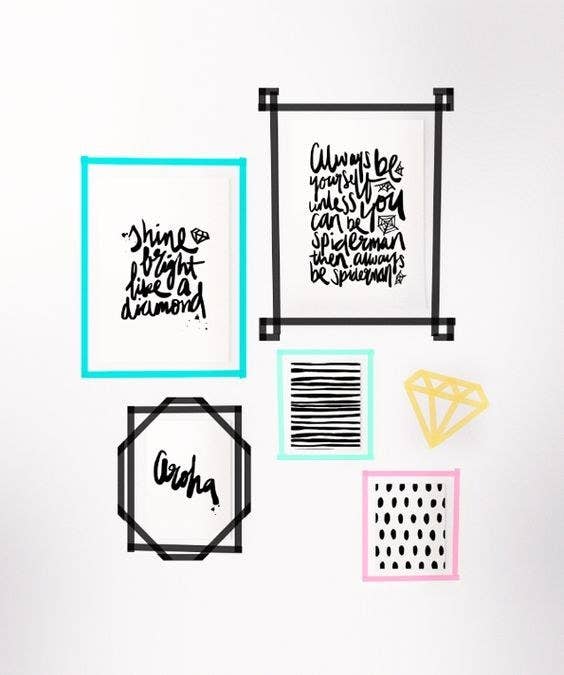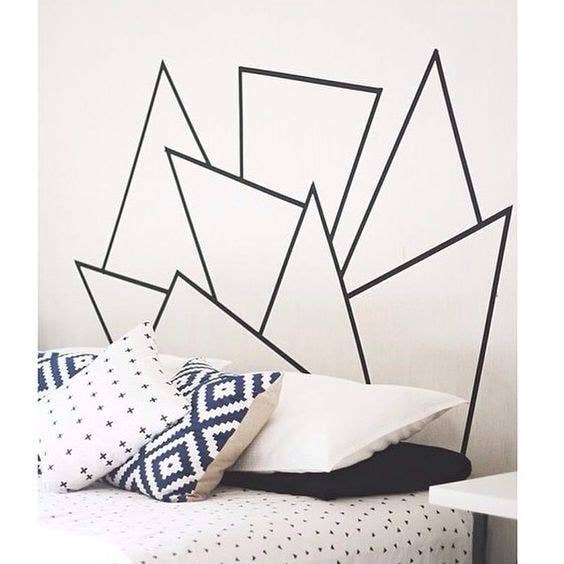 Keyword: Washi Tape Ideas